TESTIMONIALS
How We're Helping Small Businesses Like Yours
Why our clients say we're the best digital marketing agency…
Here at EZMarketing, we're dedicated to making your marketing easier. Whether it's website design, SEO services or internet marketing services, we're proud to help small businesses around Lancaster, York, Harrisburg, and beyond grow and succeed. But don't just take our word for it…
"EZMarketing helped us solve our rebranding puzzle"
We needed to rebrand our business and redesign our website. EZMarketing helped us solve our rebranding puzzle, and we love our new website in terms of its beauty and functionality. We had issues with our web company in the past and weren't convinced they knew SEO and Google as well as they should. We are now fully confident that we are working with a team that understands SEO and how to design a website that makes Google pay attention. EZ has a great team with smart, hard-working, and devoted people.
Alison Meredith
,
Tech Eagles
"EZ helped me get a new modern website, and now I'm excited to see the traffic results."
My website was dated and not attracting enough visitors via organic search. EZ helped me get a new modern website, and now I'm excited to see the traffic results. I am pleased with the professionalism and skill level of the team. The entire project went very well, and I felt like they were always there to guide me and be there when I needed them. My experience was stellar, and the end result was great. Why look anywhere else?
Matt Dariano
,
Spartan Air
"Hard to find a company who responds as promptly and efficiently"
EZMarketing has been remarkable in helping us create an effective customer experience on our website. Their knowledge and experience have guided us in implementing new software on our website specially designed to meet our business's specific needs such as our interactive 3D maps. It gave us that much-coveted competitive edge. It would be hard to find a company who responds to their clients as promptly and efficiently as EZ. We have a long-term relationship of over 20 years, and we have never been disappointed with their services! Their dedicated team of experts analyzes our specific needs and creates solutions that help us create an amazing online presence and customer experience for our clients. We appreciate our partnership and look forward to many more years of service.
Lisa Delgado
,
Boyd Wilson
"EZ has taken my business to a higher level"
Managing a business is daunting by itself, and trying to learn digital marketing on top of that is simply overwhelming. EZ has taken my business to a higher level by stepping in and helping to develop highly successful digital ad campaigns.
I love that I can get support from so many different experts within the same company on web design, web updates, social media marketing, email marketing, SEO, and just general business advice. I feel like every single person at EZ is invested in the success of my company.
Since working with EZ, my sales and audience reach have expanded, and I am able to serve my customers in a more meaningful way. If you are seeking a responsive, knowledgeable, current company that cares about the success of your business, EZ is for you.
Kelly Mahler
,
Kelly Mahler Occupational Therapy
"Their expertise has made them a valuable partner in our growth"
We needed to upgrade our web presence and ecommerce platform. As a small company, we do not have the in-house resources to develop and strategize for our growth in those areas. EZMarketing's expertise in SEO, web page development, and e-commerce has made them a valuable partner in our growth. EZMarketing resolves issues and helps you understand the root cause of the problems. In a world where we are constantly growing and changing, having quick responses to fix issues and drive to the root cause is invaluable. EZMarketing also does more than just develop marketing plans. They provide subject matter expertise in a wide variety of aspects related to your marketing goals while maintaining an honest relationship.
Kent Randall
,
The Moulding Company
"Like an extension of our company"
Our struggle was attracting customers with our website. EZMarketing updated our site and improved the navigation. Since the enhancements, we have received many compliments. The EZMarketing team taught us a lot about marketing strategies and how to leverage our site as a strong marketing tool. They acted like an extension of our company and provided invaluable guidance to improve our growth. As a business owner, time and cost are always concerns. EZMarketing took all the stress off my plate and helped accomplish all our goals in a cost-effective manner.
Chris Cote
,
London Health Administrators
"We've seen a dramatic increase in profitable, high value clients"
Our SEO and SEM were being managed by a national company that did not take the time to understand what made our firm unique or the value proposition that we provide to our clients. EZ and our account rep went out of their way to learn our business and what makes us special, then tailored our SEO and SEM to highlight those strengths. Since then, we've seen a dramatic increase in the number of profitable, high value clients who find us through the internet, and who need our services in the areas that we love advising them.
John H May
,
May Herr & Grosh LLP
"The communication was amazing!"
We didn't have a website before. We knew we needed one, but we wanted to make sure that we got one that really reflected our company, and we didn't know where to start. We're very pleased that we chose EZMarketing. They are great to work with and the communication during the project was amazing! We love that our employees and customers can log in to our website portal, and we even have a way for people to see jobs we have posted.
Chris Coller
,
Cleanteam Building Services
"The customer service and experience required to elevate our business"
We had a limited presence on Google, and people were not finding Melhorn Manor if they were not directly searching for us. EZMarketing's SEO team has greatly improved this area of our marketing strategy. They also helped us brand our venue better to target the families, couples, and businesses we were trying to attract. Our business has grown steadily in the four years that we have been open. In fact, we have reached our growth limit, at least for now! When we first opened, we did quite a bit of shopping for a marketing team that we felt would be the best fit. EZMarketing wasn't the cheapest, but the age-old saying "you get what you pay for" definitely comes into play here. We felt that other options would not have given us the customer service we needed or the experienced team required to elevate our business to where we are today!
Allory Melhorn
,
Melhorn Manor
"The chance to partner with EZ was a no-brainer"
Outputting consistent, high-quality content marketing became a struggle for us as our team became bogged down with other responsibilities. EZ came on board and began providing us with well-researched, on-time content for our blog and monthly mailings. Now our internal folks are able to focus on their other things, and our content stays dependable and fresh.
Additionally, we lean on EZ for all of our SEO and online ad strategy. Allocating internal resources to understanding and keeping up with the constantly changing world of search optimization and what sort of advertising works and what doesn't wasn't really an option for us, just like it probably isn't for any small-to-mid sized company. SEO is a jungle and EZMarketing is the machete. Their expertise gets us quantifiable results.
We have also implemented a universal lead tracking solution with EZ. This incredible technology gives us a ton of info on who is interacting with our website, clicking links, calling the office, and more. It puts all of the data we need to optimize our customer service efforts all in one place. This has been a game-changer.
The chance to partner with a local company with such a wide range of services, a good reputation, and amazing client service was a no-brainer for us. We love our Zoom meetings with our marketing consultant, and we've seen a huge on-going improvement in traffic to our website, which results in more calls, more business, and overall happy feelings.
I recommend EZ to anyone looking to improve their marketing, web traffic, sales conversions, and strategy. Basically they help you and your business attract more attention and keep your list of happy clients growing.
Jeremiah Eastep
,
The H&H Group
"EZ to work with and got it right for the right price"
EZMarketing recently developed a new website for Scientific Apparatus Service, Inc. It was a pleasure working with such a knowledgeable staff. Each staff member took the time to understand what message needed to be conveyed through the website based on our existing site, product brochure and questions asked during an initial interview with us. The result was a fully functional website that met all of our needs and provides a full customer interface that allows our customers and new customers the ability to contact us and log service calls directly. In addition, the site accurately depicts what Scientific Apparatus Service, Inc provides to its customers. EZMarketing is definitely EZ to work with and got it right for the right price.
Bob Lubonski
,
Scientific Apparatus Service
"The growth of our brand has been significant"
New Holland Church Furniture needed help to promote our unique capabilities. EZMarketing not only helped us to create a beautiful new website but provided the means to improve our Search Engine Optimization, grow our social presence, increase our organic traffic, and gain valuable leads. Since working with EZ, the growth of our brand has been significant. They have helped us focus on engagement, reach, and recognition which goes hand-in-hand with gaining sales. The team at EZMarketing is the best! Very easy to work with, and we have found their marketing knowledge and expertise provided needed improvements for New Holland Church Furniture to make an impactful presence on the web.
Judy Phipps
,
New Holland Church Furniture
"Easy to work with and a great end product"
We had an outdated website that did not work well on mobile devices, but we did not have the time or resources to update it in house. EZMarketing designed a new mobile-friendly website for us, and now we have a better online presence and can monitor the traffic to our site. Give EZMarketing a call and see what they have to offer. We found them easy to work with, and they gave us a great end product.
"Diligent, helpful, and website changes are made fast"
Keeping my website updated is a constant struggle. When I contact Heather at EZ, my website changes are made within 48 hours, so my website is always current and accurate. Give EZMarketing a call–the staff is diligent and helpful in navigating what is needed for your business.
"The best bang for our buck"
We were having a hard time generating leads through our website. EZMarketing worked with us to get the best bang for our buck doing marketing for our site. Now we generate over 50% of our leads from the website! The biggest benefit of working with EZ is having a personal representative–our account manager is there to answer questions and help with things when needed. Choose EZMarketing over others. They will stand behind what they promise!
Seth Keehn
,
Silver Creek Commercial Roofing
"The website looks fantastic, especially on my cell phone!"
Very happy with how our new website turned out. One of my favorite parts is how great it looks on my cell phone. When I tell people about our site, I can just have them pull it up on their phone and they can see everything about us. You can even click on the phone number, and it dials automatically. It's a huge improvement over our old website and lets us share more information than ever before. The process of working with EZMarketing was great, and the website looks fantastic!
Tony Fischer
,
Alan Manufacturing & Supply
"Extremely knowledgeable and a pleasure to work with"
Prior to working with EZMarketing, we had an old website and a small web presence. EZMarketing updated and improved our website and manages our blogs and monthly newsletters. Now we have an improved web presence and our blogs and postings are updated and relevant. Our rep at EZMarketing is extremely knowledgeable and a pleasure to work with. She anticipates needed changes and reviews our account on a regular basis.
Brenda Barnhart
,
Campus Eye Center
"Proactively handles our marketing so we can trust things are getting done"
With marketing, it's hard to stay on top of all the timely tasks. EZMarketing proactively handles our marketing so we can trust things are getting done. They do all our email marketing for us, and it's a great relief to know our email blasts are going out every month. They are easy to work with, and they outperform the competition.
Penny M Brady
,
Lancaster Arts Hotel
"68 appointments booked in 24 hours from 1 email!"
Our April email blast was very successful for our business. With the Covid-19 pandemic upon us, I wanted to change our approach for our email marketing to be heartfelt with a soft sales message. EZMarketing was able to produce this for us. Within 24 hours after sending the email, we received 68+ phone calls to book grooming appointments! We have never received that many phone calls in one day. Many people were unaware that we have been open during the pandemic, and they were calling in to book grooming services for their pets. We have gained new clients and have welcomed back old clients from this email. I am very pleased and happy with how well this email marketing campaign has worked for us.
Jody Gochenauer
,
Gochenauer Kennels
"I am ecstatic that we went with EZMarketing"
We were looking for a partner to help redesign and streamline our complex websites into a single look and feel. EZMarketing took the lead and spent the time needed to understand our systems and deliver the results we needed. We launched 4-5 weeks ahead of schedule, and our objectives were met. We know the importance of good vendor relationships, clear communication, and productive design sessions. I am ecstatic that we went with EZM and we will surely continue to use their help in the future.
"They feel like an extension of our business"
Working with EZMarketing has been an amazing experience! When we decided to work with them to rebuild our company's website, we had no idea that they would feel like an extension of our business. We finally have a marketing department! They were diligent about researching our company and industry, and their team was committed to understanding what our company is about and did an amazing job with the site! Developing our new website with them was just as their name implies: EZ!
Melissa Marion
,
Toothsmiths
"They make the process simple for me"
I've worked with EZ Solution's web and design team for many years including our last two major web site redesigns. From start to finish, the team is thorough and make the process simple for me. They are quick to respond to changes and new ideas, and they always bring fresh ideas to our online resources. I'm thankful for the help the EZMarketing team brings to our business. I highly recommend them.
Steven Hoeltzel
,
PETS Lancaster
"Excellent results to take your business to the next level"
I have worked with EZMarketing for the past three years with two businesses with excellent results. EZMarketing's major strengths are their creative marketing and advertisement skills, website development, and social media marketing expertise. I highly recommend EZMarketing's team to organizations looking to get to the next level with their messaging to their target market(s).
Bill Stratton
,
Entrepreneurial Leadership Associates
"They have the knowledge and experience to guide our business"
EZMarketing has been right with us every step of the way to help us improve our website rankings and to provide useful advice to build our marketing program. They have the knowledge and experience to guide us in the right direction for our business. I highly recommend them!
Thomas Ruffhead
,
Fluid Conditioning Products
"Their SEO work is blowing my mind"
This is the fourth website I have had done by EZMarketing. I have been pleased with all of them but this last one is the one I am the most pleased with. It is interactive for clients, I can make changes myself and the SEO work that was done is blowing my mind. It seems like the 'EZ solution' to choose this company. They won't disappoint!
Lori Stoltzfus
,
The Rug Beater
"Prompt, professional, and a pleasure to do business with"
The team at EZMarketing has been a pleasure to do business with. They are always professional and prompt with their responses. In addition, everyone at EZMarketing is very easy to work with while designing quality websites. Lastly, EZMarketing has been extremely accommodating to our needs as a small business, and we look forward to working with them as we grow.
Natalie Campbell
,
Sam's Mechanical Service
"Timely, happy to help, and produced amazing results"
We had such a positive experience working with EZMarketing. They were extremely helpful from the beginning and guided us through the huge process of developing a new website. Kevin Quartz, Web Team Manager for EZMarketing, was always very timely, happy to help, and produced amazing results! They listened to every request we had and made numerous revisions until we were happy. Our new website is aesthetically pleasing, easy to use, and our customers love it! We loved EZMarketing's results for our website and now have chosen to use them for our marketing as well
Ellen Randall
,
The Moulding Company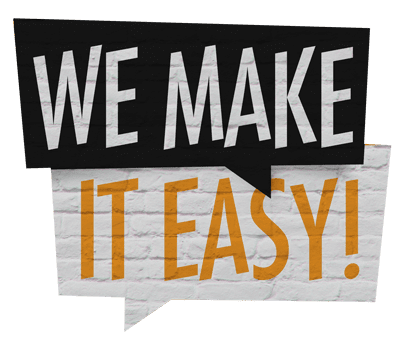 Want to make your marketing EZ?
If you're looking for a marketing partner that brings you success, not stress–we're the best digital marketing agency for you!