HOW SEO WORKS
A No-Nonsense Look at How SEO Works
We believe you shouldn't have to be a Search Engine Optimization expert to understand how SEO works. Here's a no-nonsense look at the proven SEO strategies we use to get results for our clients every day. Want to get started with SEO for your business? Schedule a no-obligation SEO audit today!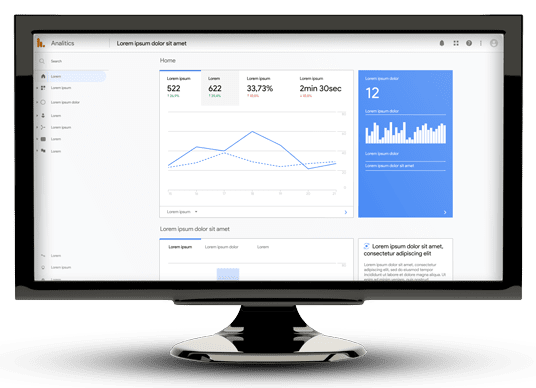 What is SEO and How Does It Work?
SEO stands for Search Engine Optimization. It's the process of improving your visibility in organic (meaning non-paid) search results. In other words, it's how you rank higher on Google.
Search engines like Google are trying to provide the best answers to searchers' questions. They use over 200 different ranking factors to return the most relevant results. SEO is all about convincing Google that your website has the best and most relevant answer to your audience's questions.
Building Blocks of an Effective SEO Strategy
How does good SEO work? Here are the pieces that go into our proven SEO process.

Prerequisite: A Good Website
The foundation of an effective SEO marketing campaign is a good website design. It doesn't have to be perfect–after all, improving your website is a big part of how SEO works. But it does need to be well-designed, function properly, and provide a good user experience. If you're trying to do SEO on a website that's outdated, slow, or badly coded, you're going to end up wasting your time and money.

Keyword Research
Think of keywords like a compass that guides your SEO marketing strategy. They help set the direction for your web content and let Google know what each web page is about. Which is why you don't want to choose just any keywords. Our keyword research is focused on identifying relevant search queries so we can help you rank for the terms your customers are searching for.

On-Page Optimization
On-page SEO refers to all the SEO changes made on your website. This includes optimizing title tags and meta descriptions, optimizing content for your keywords, internal linking, and more. It also includes technical SEO factors that happen on the back end like fixing errors, improving site speed, compressing images, and adding schema markup.
Off-Page Optimization
Off-page optimization includes all the SEO strategies that happen off your website. Mostly, it means link-building. Other off-page tactics like public relations, influencer marketing, and even social media marketing can fit under the off-page umbrella.
Content Marketing
Content is the backbone of any good SEO strategy. Without content on your site, there is nothing to optimize. Our digital marketing team provides high-quality, keyword-optimized content including blog posts, service page copywriting, videos, infographics, and more. Great content not only helps you rank higher, but helps build links, drive traffic, and increase conversions.

SEO Backlinks
Backlinks are when another website links to your website. They're like votes for your website. They tell search engines your site is valuable, which boosts your search ranking. Our SEO team can help you build high-quality links from reputable sites like industry publishers, business listings, and news sources. We'll also disavow spammy toxic links that can hurt your rankings.
Optimized Local Listings
There are thousands of websites online that list your business data, including your Google My Business (GMB) profile. These listings are critical to your local SEO. The problem is that many are incomplete, inconsistent, or just wrong. We will add, correct, and optimize your information across key directories like GMB, which helps build trust with search engines.
Let's Build a Winning SEO Strategy for Your Business
FAQs about How SEO Works
Does SEO really work?
Does SEO really work?
Yes. While there are many spammy SEO services out there that have given SEO a bad name, a reputable SEO company can help you optimize your website, write great content, and build backlinks. If your SEO is working, you should see better rankings, and more qualified organic traffic to your website.
Do I really need SEO to rank?
Do I really need SEO to rank?
Yes. Most search queries return millions–or even billions–of results. With that much competition, the chances of your website ranking #1 without help are slim to none. Our SEO services will focus on improving your rankings for key terms that your customers are using to find your business.
Can you guarantee I'll rank #1 on Google?
Can you guarantee I'll rank #1 on Google?
No. We wish we could, but no one can guarantee rankings, and there's no secret formula to trick Google's algorithm. If anyone claims otherwise, run away fast. While we can't guarantee rankings, we can ensure you have a great experience working with us by not locking you into any long-term contracts. Learn more about our SEO service packages here.
What's the difference between SEO and Google Ads?
What's the difference between SEO and Google Ads?
SEO is organic (non-paid), and Google Ads are paid ads. While both help you show up in Google, SEO is a long-term strategy that focuses on optimizing your website for the terms your customers are searching for. Google Ads show up as "Sponsored" links at the top of the search results page, and they cost you money every time someone clicks.
Learn More About How SEO Works'

SEO Checklist for Small Businesses
When it comes to SEO, there's a lot to remember. Google alone has over 200 search ranking factors. Between keywords, on-page optimization, off-page SEO, and more, how do you know where to focus? Our free website optimization checklist includes simple steps your small business can take to rise in the rankings.