GEOFENCING MARKETING COMPANY
Get more local customers with geofencing marketing
Imagine if you could display ads on your target customer's cell phone or tablet, based on locations they have visited—like specific stores, events, neighborhoods, and even your competitors! Our geofencing marketing company will help you reach your local customers with powerful, location-based mobile ads using geofencing marketing near you!
How do you reach more local customers?
As a small business, how do you get local customers to know and recognize your business? Reach them where they spend time: on their phones! With geofencing marketing or location-based marketing, you can send powerful geo-targeted ads to your customers' mobile devices. Our digital marketing agency in Lancaster, PA can help you get started.
Most of your customers have smartphones, which means they have a GPS in their pocket that knows where they are and where they've been. Through location-based mobile advertising, you can take advantage of all that data to drive more foot traffic to your store or showroom. Find out how our geofencing marketing company can build a campaign that brings more local customers to your business.
How Does Geofencing Marketing Work?
Geofencing Marketing Made EZ as 1-2-3
1
Select your "fences"
You select the geographic areas you want to target. They can be neighborhoods, shopping centers, stores, schools, parks, and more – wherever your customers spend time. We'll set up virtual fences around your target locations.
2
Target everyone who enters
Whenever someone enters a fenced-in area, they are tagged to receive your ads. A location-based geofencing campaign lets you show ads for up to 90 days after someone is tagged.
3
Display mobile ads
Serve ads to your target audience across over 100,000 apps they already use like weather, news, and sports. No other tech needed. Our marketing agency will design engaging ads that get your customers to click!
Our Geofencing Marketing Services
Our team of digital marketing experts will handle every aspect of your geofencing advertising campaign. Here's how we ensure success: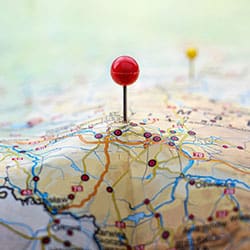 We identify the right geographic locations
We'll learn about your ideal customers and help identify the physical locations where they spend time.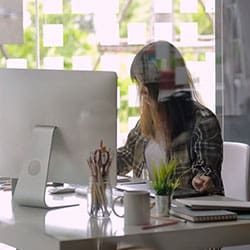 We design your ad
We'll design effective, eye-catching ads that entice your customers to click and ensure they look great on different apps and mobile devices.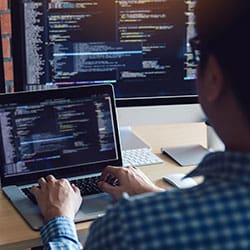 We set up your geofencing campaign
Our digital agency manages all the details of your geofencing campaign, including the virtual fences, ad timing, and frequency so we get your message in front of the right people at the right time.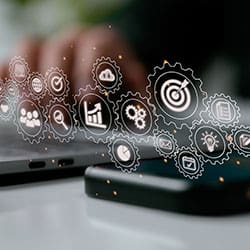 We track the results
We provide a detailed monthly report including the number of times your ad was seen and clicked. We can even tell you who saw your ad and then visited your store!
Get Started with Geofencing Marketing
---
$750/mo
Management fee
+
$1,000/mo
Ad spend (min)
Is Location-Based Geofencing Marketing Right for You?
A geofencing campaign is a powerful way for your small business to get noticed by local customers. Here are a few ways you can use geo-targeted ads: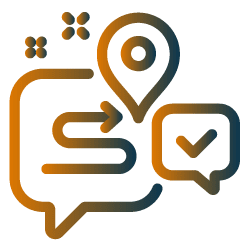 Targeting & Keyword Research
Imagine you're a local hardware store, a car dealership, or a coffee shop. Put a geofence around your competitors' locations so you can display ads to their customers. You can advertise a special offer or discount that makes you stand out from your competition.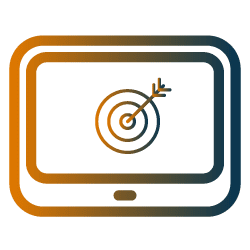 Target Complimentary Locations
To reach new potential customers, you often want to reach specific demographics. Geofencing marketing can help with that. Want to reach high-income couples? Geofence wealthy neighborhoods and high-end restaurants. Want to advertise to working moms? Target daycares.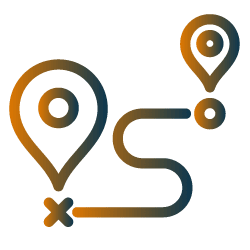 Target Events
Do your customers attend conferences, tradeshows, or other events? You can put a geofence around the venue to engage attendees both during and after the event.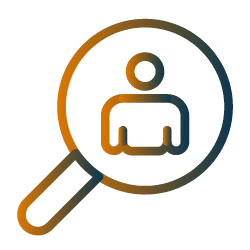 Recruit Employees
Especially if you're in a niche market, geofencing advertising can help you find skilled employees. Let's say you're a small medical practice. Geofence nearby hospitals and clinics to advertise job openings. In the same way, a manufacturing company could geofence local tech schools.
Geofencing Marketing FAQs