The Business Owner's Guide to Designing a Website for Your Business
The perfect resource for small business owners who want to learn about building an effective business website design.
Your website is one of your business's most important assets. The vast majority of your customers will search for your business online and check your website before buying from you. It's the center of your online presence and can be a powerful tool for generating awareness, building trust, and driving sales for your business.

For small business owners, making sure that you get a great website design that's built right is more important than ever. This guide will give you a comprehensive overview of what goes into creating a professional business website design, including useful tips and best practices to make your next website project a success!


Who is this Guide For?
As a small business owner myself, I wrote this guide for other business owners who want to learn more about what it means to build a great website. Whether you're doing the work yourself or working with a professional website designer, this guide will give you a framework for understanding all the key elements of your site, and what makes a website design effective or not.

For marketers, website designers, and anyone else involved in the web design, this isn't a technical guide, but you're still sure to pick up helpful insights to help you improve your craft.

About the Author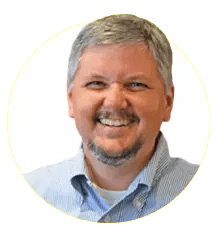 Tom Malesic is the President of EZMarketing, a Lancaster, PA-based web design company & digital marketing agency. Learn More.
Looking for a web design company?