WEB DESIGN HARRISBURG, PA
Talk to a Web Designer Near You That Understands Local Small Business
Looking for web design in Harrisburg, PA? Have you been talking to a web designer near you to see if they can meet your objectives but just not finding the right agency? Maybe you're just not looking in the right spot. Talk with our website design company in Lancaster. Our focus is on making it EZ for small businesses like yours to get a website you love!
Finding the Right Harrisburg Website Designer
We know it can be difficult to find a web designer near you that is willing to take the time to understand your business, your goals, and your customers. That last part is key.
Your designer has to know your customers, especially. Otherwise, how they can possibly develop a website that will address those customers' needs?
Our Lancaster web design agency has more than 25 years of experience in delivering professional web design and development services to local businesses. Each website design we create is built to capture and present your brand in the right fashion to help you gain new customers.
Our Harrisburg Web Design Services
You can feel confident with our experienced team of developers. We'll get to know your business, your competitors, and your customers. In the end, we'll deliver a user-focused, optimized website design that sets you apart and gets results!
Our web design services cover almost any website you could need:
Top 10 Questions to Ask Your Website Designer
Don't hire just anyone to handle your web design in Harrisburg, PA. Ask these 10 questions to find the right web design company.
Questions to Ask Any Web Designer Near You
When you start searching for a Harrisburg web design company, you'll quickly realize that there are tons of web developers recommending their services. So where do you start?
Why Work With Our Web Designers in Lancaster?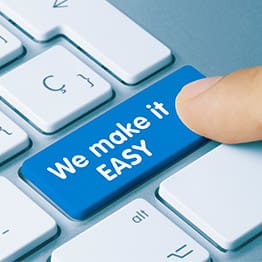 We're EZ 2 Work With
What is "great customer service?" It's something every digital marketing agency promises… but most don't deliver on. We've seen the aftermath of other Harrisburg web design companies that make the entire website design and development process a dreadful mess.
Our dedication to our clients goes above and beyond. We live it every day with our motto: "EZ 2 Work With and Happy 2 Help."
Our clients are our partners. We're here to make your life as easy as possible, especially when it comes to web development. Whether it's a new design, website refresh, or just minor changes, we have your back!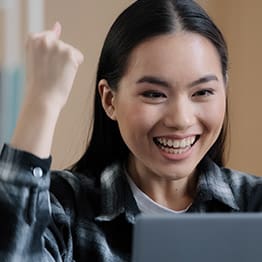 Web Design & Beyond
Attractive web design for Harrisburg businesses? Check. Functions great? Check. Mobile-friendly? Check. But how are you going to get people to that new website?
Our services don't stop at web design. As a full-service digital marketing agency, we offer a range of internet marketing services including SEO marketing, PPC marketing, social media marketing, email marketing, and more.
We can help you uncover the best marketing options for your business that help drive more traffic and potential customers to your website.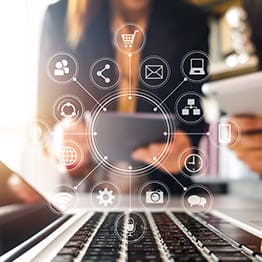 Results that Matter
A lot of web designers near you can design a good-looking website, but what happens after that site goes live? Are they going to be there to help optimize your results?
What sets us apart as a website design company is our focus on results. Every one of our websites is developed with your goals and objectives in mind.
We manage expectations. We track results. We adjust. We deliver digital solutions that make good things happen for you and your business.
"I couldn't be happier with the results"
EZMarketing recently redesigned our entire website and I couldn't be happier with the results. Their team is responsive and helpful, and the work was efficient and error-free. I look forward to working with them on other projects in the future.
Bobby Scott
,
RiteScreen Company