SEO HARRISBURG, PA
Harrisburg SEO Agency that Delivers Results for Your Business
Optimize your Harrisburg business's website design so you get found online. Our SEO company is based in Lancaster, PA, but we've helped lots of nearby Harrisburg businesses boost their rankings and get more leads and sales from organic search.
Effective SEO Near You That You Can Trust
If you're looking for Harrisburg SEO services, let's face it… there's no shortage of SEO companies near you claiming to be the best. Maybe you're already using one. But if you are, do you feel their SEO services and their results are up to snuff?
Too many supposed Harrisburg SEO experts serve up heaps of data and convoluted reporting that make it hard to tell if your SEO campaigns are actually working.
We're a digital marketing agency with more than 25 years of experience delivering website design, internet marketing, and SEO for Harrisburg, York, and Lancaster businesses. Because we're a small business ourselves, we understand what it takes to deliver SEO strategies that meet your business goals.
Can you point to the leads and sales you've captured because of your SEO marketing? Our clients actually can. We explain what we're doing and report on results without all the jargon. And everything we do focuses on making SEO (which can get very complicated) seem easy! Trust us as your Harrisburg SEO company, you'll experience the EZ difference. SEO Results from Local Businesses Like Yours
Here are just a few of the businesses near Harrisburg, PA that we've helped get results that matter from their SEO services:
900+
Organic Leads per Year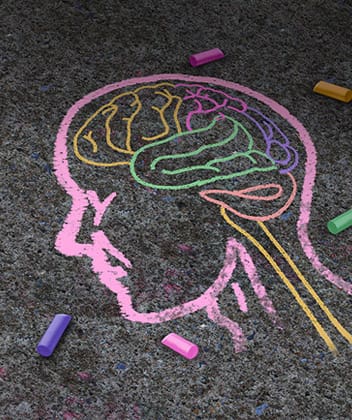 Kelly Mahler
120%
Increase in Organic Traffic
Heidler Roofing
114%
Increase in Monthly Revenue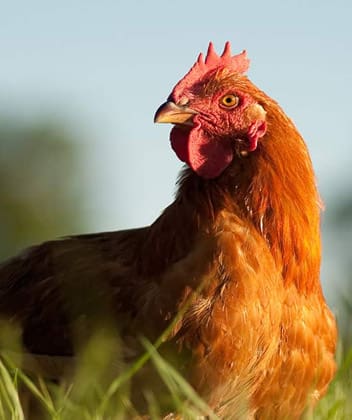 Freedom Ranger Hatchery
SEO for Harrisburg Businesses
Whether you're looking for local SEO near you, or you need to reach beyond Harrisburg to target a national audience, you need an SEO company that truly understands your business and customers.
We pride ourselves on getting to know our clients and tailoring our SEO marketing to address your customers' pain points. We do this through painstaking attention to keyword research to uncover gems that can drive more organic search traffic to your website. We layer in carefully crafted SEO copywriting that's chock full of all the stuff Google loves, while still being compelling to your target audience.
And, as a small business, we know you don't have an unlimited budget. So we focus on delivering affordable SEO services that make sense for Harrisburg businesses like yours.
Get Started with Harrisburg SEO Packages Starting at $1,000/month
Does Your SEO Company Offer All These Services?

Keyword Research
---
Despite notions to the contrary, keyword research is the foundation of SEO marketing.
By starting with keyword research, we discover the ideas and topics that your customers are searching for. We can even target locations to see how a customer may search differently from one area to another or across the entire nation.
Our SEO company also examines which keywords have the most relevance but also have the least competition. We focus on establishing a strong keyword as your foundation but make sure we include a host of semantic keywords that provide topical references.
This in-depth research lets us gauge just what keywords to attack to gain search rankings. It's a combination of science and art that only professional SEO consultants acquire.
It's how a local SEO company like ours can deliver more traffic to your website and do it affordably.
On-Page Optimization
---
It pays to be one of the best website design companies in Central PA!
Our website designers will optimize your website to improve your Google rankings. They do that by working in concert with our SEO services staff.
You can depend on our web development team to fine-tooth comb each page of your website design and look for code issues, uncompressed images, uncompressed JavaScript and CSS styles … anything that can compromise your site health and performance and detract from potential search rankings.
We also double-check your overall website design's structure as well as metadata like title tags, alt tags, and meta descriptions.
Yes, our SEO company still pays attention to meta descriptions so that we can include appropriate calls to action to increase click-throughs to your website.

Link Building
---
To rank on search engines, you need to provide the best answers to the questions your customers are searching for. Our SEO for Harrisburg will help boost your rankings by:
Crafting optimized content marketing that shows your expertise
Building a portfolio of high-quality backlinks that demonstrate your authority to search engines
If you're targeting a local audience, we specifically seek links from Harrisburg, PA sources and publications. It's how a local SEO company like ours can deliver more traffic to your website and do it affordably.

Business Directory Listings
---
Thousands of online directories list your business information, like Yelp, Yellow pages, and social media sites. Unfortunately, many of them are incomplete, inconsistent, or just flat-out wrong.
Our SEO monitors your business directory listings and makes the necessary corrections across key directories and central listing aggregators so that your information is accurate and consistent. We especially focus on optimizing your Google My Business profile.

Technical SEO
---
Technical SEO involves optimizing all the behind-the-scenes aspects of your website design to help search engines better index and crawl your site. What it means for you is that we deal with all the nitty-gritty details that help your web pages rank better in search engines.
Other SEO companies don't want to deal with technical SEO because it's so… well… technical. But our Google-certified SEO experts will do a thorough audit of your website to identify even the smallest issues that might hurt your search visibility.
Our technical SEO services focus on your site structure to ensure that every page is accessible, provides uniquely valuable content, and avoids dead links or duplicate content that confuse search engines. We'll even add structured data, or schema markup, which helps search engines understand your website, your content, and your business better than ever.
Our web designers can also check your website coding to make sure it loads fast – a key factor for SEO results, especially on mobile devices.

Monthly Reporting
---
One of the biggest challenges business owners have when working with an SEO agency is knowing whether or not your marketing is working or not. We get it – you want to know you're making a good investment.
That's why our agency provides monthly reporting of your organic search results. Every month, we'll send you detailed, but easy-to-understand, reports that show you how your SEO marketing is performing when it comes to:
Search visibility
Organic traffic growth
Keyword rankings
Leads & sales generated
We use industry-standard packages like SEMrush, Google Analytics, and others to track and report for you.
More important, we don't just report. We use the data we collect to adjust and improve your SEO program.
And remember, because our SEO company is right down the road near Harrisburg, your account manager is close at hand and happy to review your reports with you.
Our Web Design and SEO Clients in Harrisburg Area