TRADITIONAL MARKETING SERVICES
Shine Offline with Traditional Marketing Services
Get the most out of your digital marketing services by pairing them with traditional marketing–including print, direct mail, branding, and collateral. We offer professional graphic design services and partner with local print companies to ensure your business shines both online and offline.
Digital? Traditional? How About Both!
When it comes to traditional marketing vs. digital marketing, we've found that many small businesses are unsure of where to focus their efforts. Some claim that traditional marketing strategies are dead, yet many businesses still rely on tried-and-true print marketing campaigns.
Our Lancaster, PA marketing company has been providing marketing services to small businesses like yours for more than 25 years. In our experience, the best results come from an integrated approach.
That's why our traditional marketing services are designed to complement your digital marketing. From logo design to print ads and brochures, we're here to make sure your business looks great and gets marketing results–both online and offline.
Traditional Marketing Services for Small Businesses

Branding
When it comes to marketing, your brand is your business's unique story. Count on our Lancaster marketing company to help you express that story through your logo, colors, messaging and graphic design.

Print Advertising
Sometimes there's no substitute for physical media you can hold in your hand. Whether it's newspapers, magazines or direct mail, we'll craft a print ad campaign that's effective and measurable.

Marketing Collateral
From brochures to business cards to catalogs and more, our marketing agency will design professional marketing collateral materials that show off the best your business has to offer.
Get a Quote for Your Next Project
Why Small Businesses Need Marketing Services
Make no mistake: marketing is mission-critical. Marketing is everywhere. And if you're not doing it as a small business owner, you run the risk that your competitors, especially larger competitors, will leave you in the dust.
As a Lancaster marketing company, we understand the challenges that Central PA small businesses face when it comes to marketing.
You don't have the time to handle your marketing.
As a business owner, you've already got a million things on your plate. You're trying to handle the business you already have. Marketing and growing your business on top of that seems impossible.
That's why we specialize in marketing management services that make your marketing EZ. We'll take on the burden of handling your marketing so you can focus on your business.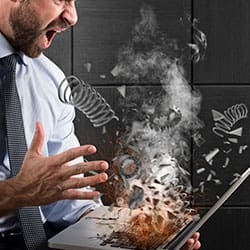 You don't have the expertise to do it yourself.
You're an expert in your business. You didn't go to school for marketing. You don't know the ins-and-outs of social media marketing or how SEO services work. Even if you're not handling it yourself, hiring an in-house marketing team can be both difficult and expensive.
Our digital marketing agency will act like an extension of your business. Whether you've got a staff, or you're the mighty marketing team of one, our marketing specialists will work with you to make your marketing EZ.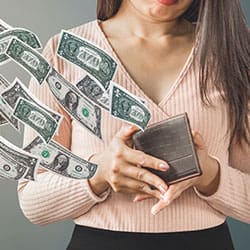 You feel like you're wasting your money
You have a limited budget, and you can't afford to spend money on marketing that isn't working.
Too many small businesses get caught up trying to do everything, and not doing anything well. That not only increases your marketing costs, but also ends up wasting most of that money. We'll help you develop traditional and digital marketing strategies that deliver measurable results, so you know you're investing your marketing dollars wisely.
Why Should I Spend Money on Marketing?
Traditional Marketing Services FAQs